Мої ПРОЕКТИ

Architectural Styles in our Gymnasia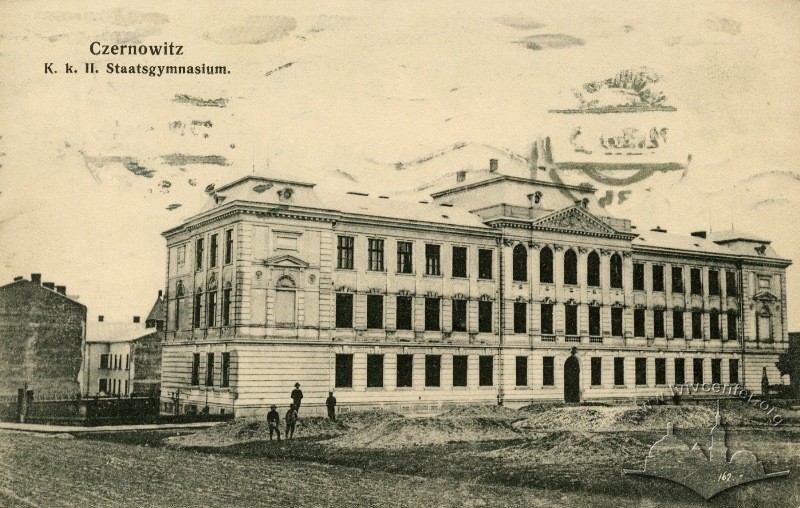 There was a great need in the Ukrainian Gymnasium for our region especially after the Chernivtsi national University opening with its Slavic studies and Ukrainian philology departments.
According to this, there was a paradoxical situation: Bukovinian Ukrainians had Ukrainian specializations in their "own" university but they couldn't enter it without the gymnasium's diploma. That's why at the end of the 70th people began to insist on their rights which were guaranteed by the Austria-Hungarian constitution. It should be noticed that the government didn't rush with the contentment of the Ukrainians' constitutional rights and it delayed the Ukrainian State Gymnasium's opening.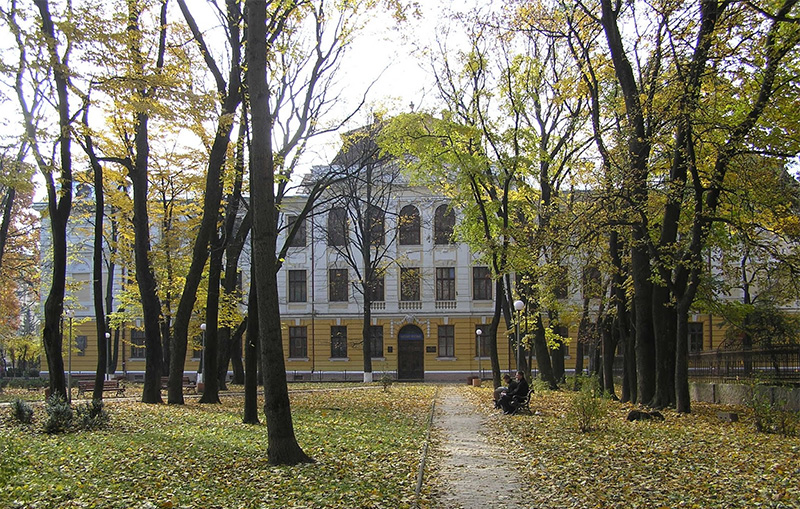 In the 80th the contentment of the Ukrainian community increased. Ukrainians were supported in every possible situation by the Bukovinian ambassadors. But only in two years on the 28th of November the Austrian minister of religion and education declared that the second German Gymnasium with parallel Ukrainian classes would be founded in 1896-1897.
 Ukrainians had the opportunity to send their children to the Gymnasium. According to the "Ukrainian School Community" : the Gymnasium should cherish the Ukrainian spirit in next generations. All Ukrainians will always be grateful to those embassadors who have helped to relize their dreams.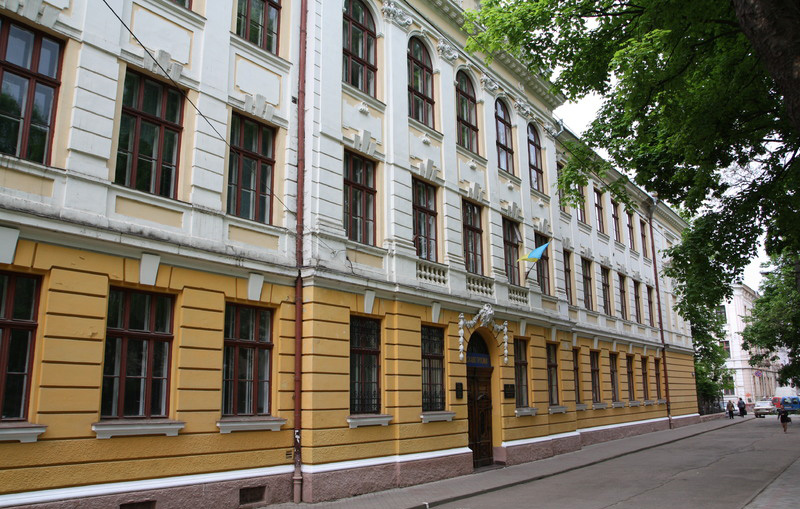 The building committee, its administration and inspection board were created in order to control the building process and its implementation. The Gymnasium's headmaster, the members of the magistrate and the magistrate public institution were among the members of the building committee.
The allocation amounting 216000 krone was assigned for the new building on the Ferdinand Square. It was a fabulous amount of money. The establishment of the inside equipment was supplied on the credit of 16000 krone and it was impossible to pass the limits. The certain date of the putting a new building into operation was determined.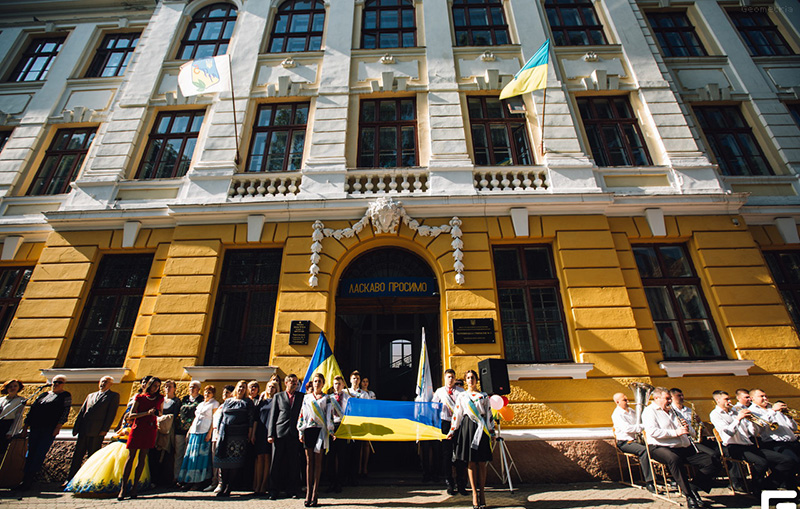 At the beginning of August in 1904 the new building had to be ready for its purpose. The architect Leopold Heil and the engineer Elias Funkelnstein coped with their tasks brilliantly. In 1904-1905 our Gymnasium started a new educational year in the new building that harmonized with the architecture of our town.
The building of Chernivtsi Gymnasium 5 is 106 years old, but the Gymnasium's history is 114 years old because at the beginning students studied in the barracks of the regional defensive army which were situated on the place of Olga Kobylianska's Theatre. During all the time students' education had always been there. Although the signboards have been changed, in Gymnasium there is only one essence- "The spirit of the Ukrainian nationalism and establishment have always been