The winner is….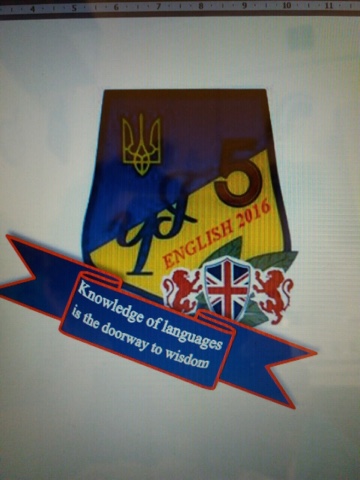 Our special prize for the first place!!!
"Design your future. Start with a logo!"
Jarod Kintz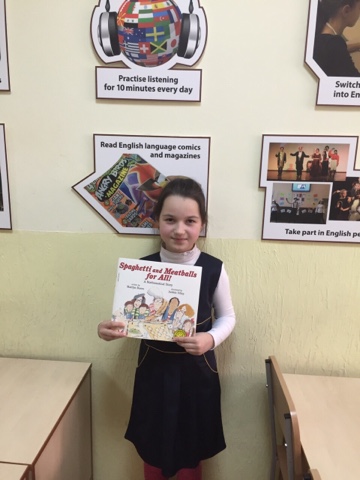 The official logotype of gymnasia 5 was created in 2000. At first glance it looks simple but it is memorable!
It represents a shield divided into the colors of the Ukrainian state flag. The trident is on the top left hand side of the logo where the word "Freedom" is coded. Ukrainians have always fought for their freedom and independence.
The words "Чернівецька гімназія 5" stand for Chernivtsi gymnasia 5. A beech green leaf at the bottom of the emblem represents the symbol of Bukovina. The usage of the national flag presents the background information about deep historic roots of our school as a Ukrainian gymnasia. The logo is easily recognized and functional. It is used as a school student's badge. All official documents of our gymnasia have this logotype. So it is appropriate for its intended purpose because the logo is functional and contemporary. It can be scaled to any size.
2016 was proclaimed as the YEAR OF THE ENGLISH LANGUAGE IN UKRAINE. That's why you can see some changes in our school symbol.
Two lions are supporting the shield with the flag of the United Kingdom. The lions symbolize strength and safety of the country, the Union Jack symbolizes the unity of four nations – the English, Welsh, Scots and Irish.
The importance of foreign language learning is underlined by the slogan "Knowledge of languages is the doorway to wisdom."
Our logo tends to emphasize the importance of learning the languages and making our students interested in studying the cultures of the United Kingdom and Ukraine.
If we want our students to have bright future, English is the right way to move!